Behind the Wheel
Winning the race to excellence is also the motto the Khayat brothers live by. Combining their strong passion for cars with their desire to revolutionize the luxury automotive industry in Lebanon, they launched their first showroom in 1996. Young, dynamic, and innovative, they forced their way to success, milestone after another, driving "Silver Arrow" to become a reference in new and pre-owned luxury cars.
Steered by an avant-garde vision, the company injects its unwavering commitment to quality not only in its products but also in the cutting-edge design of a showroom that no eye can miss. Located on Dora highway, Silver Arrow's state-of-the-art showroom welcomes customers in a modern and friendly environment reflecting the solid promise of a top-notch service and peace-of-mind guarantee.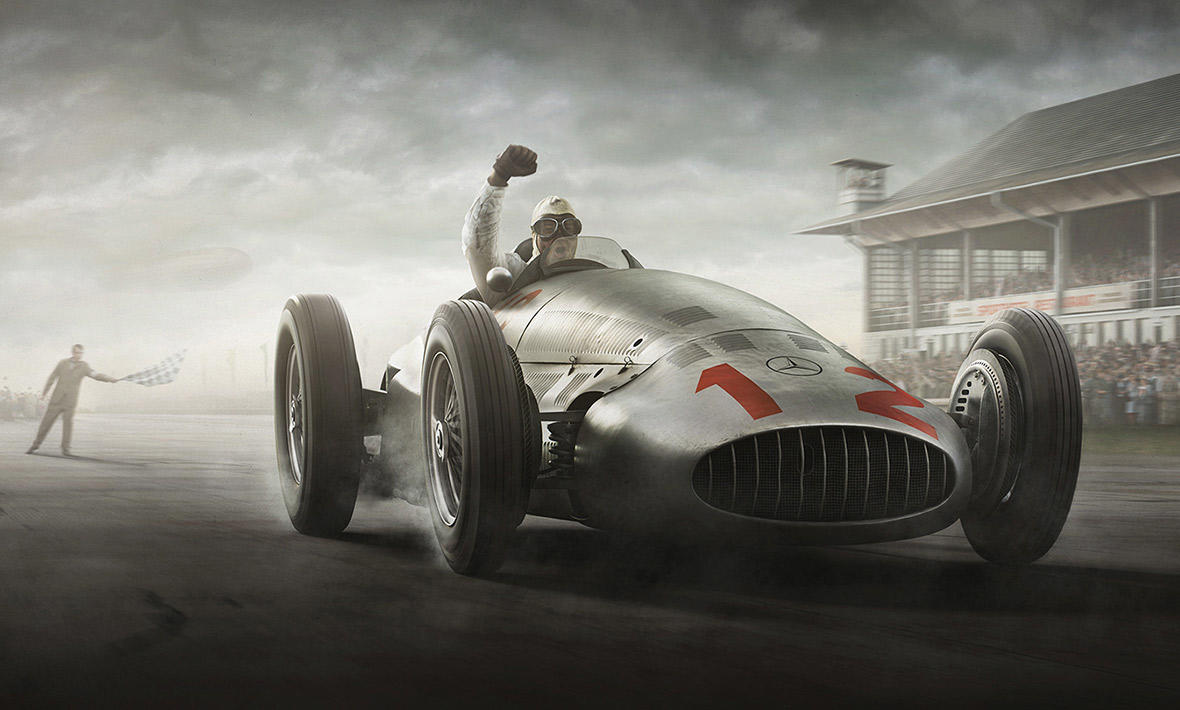 To drive a Silver Arrow is an honour
1934 marked the beginning of a new era in motor racing history: the W 25 won victory in the Eifel race. The unprecedented string of successes of the Mercedes-Benz Silver Arrows continues to this day.
Victory followed upon victory, and soon everyone was talking about the Silver Arrows, which were not given this name until later. The Silver Arrow legend was born, originating in the story of the "scraped off paint" and in an unrivaled series of successes.